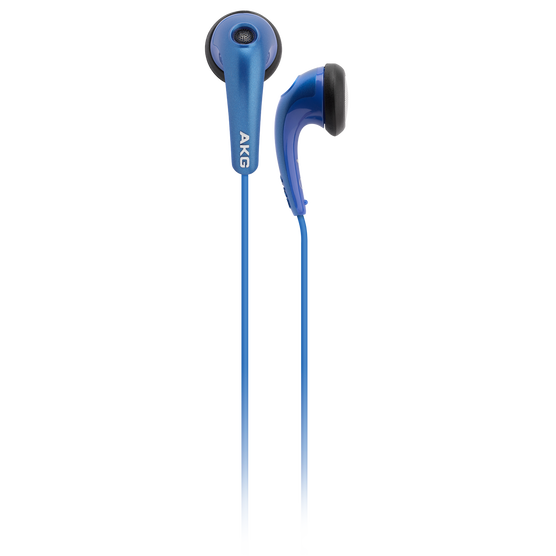 Anytime, anywhere
The most comfortable ear-bud headphones offering independent volume control and AKG's award-winning, signature sound.
Attractive, ultra-lightweight design
These small-sized ear-buds can be matched to your personal look and preference. Just because they're hard-working doesn't mean they can't look good, too.
AKG signature sound
AKG's semi-open ear-bud design is coupled with 15 mm drivers to help provide larger-than-life sound performance – complete with reinforced bass response – without the weight or bulk of traditional ear-bud designs.
Maximized fit
When it comes to comfort, fit is king and these ear-buds are supplied with snug-fitting ear sleeves for the ultimate in fit'n'finish. So light you'll not want to take them off.
Lightweight in-ear headphones with volume control
The AKG Y 15 is far from typical in the ear-bud category.
They adhere to the same high standards of AKG engineering excellence in every way. They might be small and lightweight yet they're constructed to meet the same AKG standards for sound quality, comfort, versatility and functionality. Come listen. Realize that you can have the best of everything in a commute-friendly, versatile, semi-open ear-bud that helps keep you connected to all your favorite devices – from iPhone® to iPod® and beyond. Small, yet responsive, the AKG Y 15's are the perfect sound solution for today's on-the-go lifestyle. When it comes to AKG, sound quality rules.