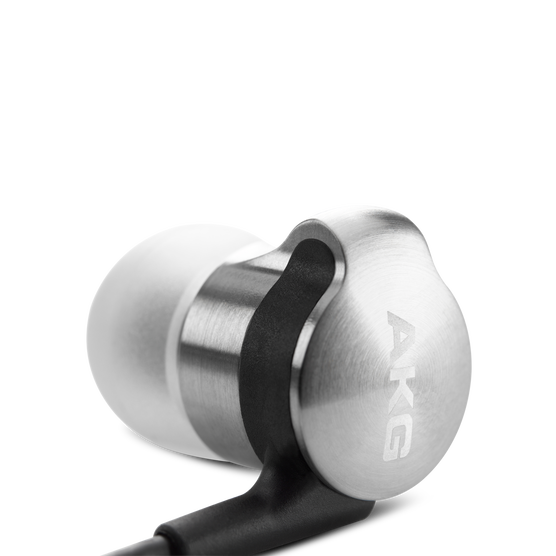 K3003
Details
https://my.akg.com/K3003_.html?dwvar_K3003___color=Aluminum-GLOBAL-Current
---
Reference class 3-way earphones delivering AKG reference sound.
The best in-ear headphone ever made by far
The K 3003 headphones provide pure listening enjoyment for the audiophile with the highest standards for sound quality.
Premium-quality materials
The K 3003 earphones combine high sound quality, premium-quality materials, state-of-the-art technology and unique, personalized sound tuning.
AKG reference sound
The K 3003 earphones set a new benchmark in audio quality. By pioneering the hybrid of one dynamic and two balanced-armature drivers in each earphone, AKG engineers have created perfectly balanced 3-way earphones with ultralow distortion, accurate mids and crystal-clear highs.
Anti-allergenic sleeves
As every ear is different, the anti-allergenic sleeves come in three different sizes so that an optimal fit can be achieved.
The wait is over. Introducing the first reference sound in-ear headphones from AKG.
The K3003s have three sound tuning filters to give today's audio connoisseur complete control. With their reference sound and true 3-way design, these high-end headphones will have you experiencing your music in luxurious style.